New merch!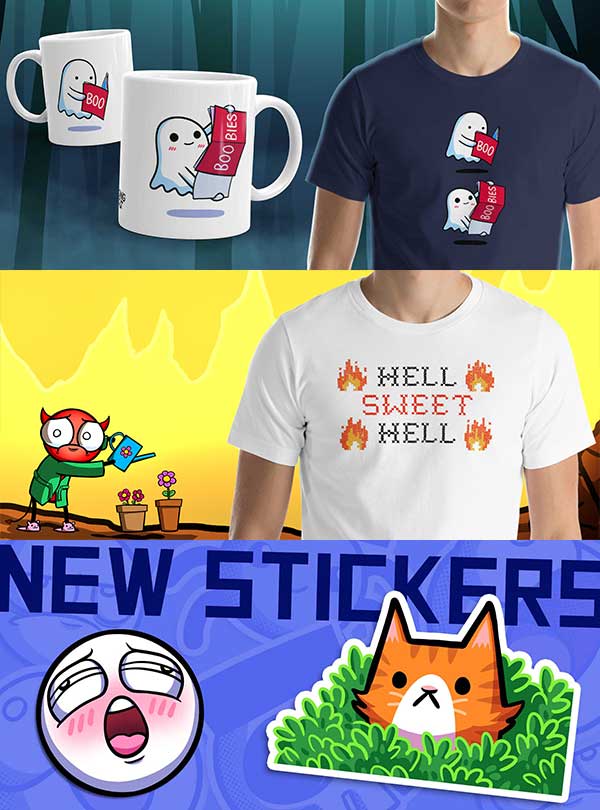 New stuff in the store!
Made a design based off 'Peek-a-Boo'. Patrons will recognize the Hell Sweet Hell design as it's from the bonus panel of 'No Place Like Hell'! Aaaand the new cat in a tree sticker is from 'Stuck Up'.
I've also updated the new Christmas deadlines! Because of COVID it's probably best to get your order in sooner than later if you'd like it before Christmas!