Loading Artist Rewind 2019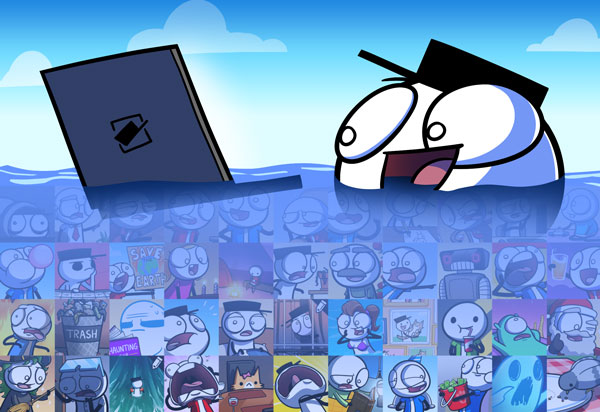 It's that time of year again.. again!

I've gone through all the comics I made this year and have chosen 5 of my favourite ones. I wonder if my choices sync up with yours.
Anyway, here they are in no particular order:
Now it's time to again wander down memory lane (MEME ORY LANE) and look through the HALL OF MEMES. I've been collecting all the memes you've made (from our Twitch chat and Discord server), and I've widdled them down to my favourites. I've included some fan art too.

Thank you to everyone reading and commenting on my comics, supporting me on Patreon, watching and talking with me on Twitch, hanging out in the Discord, and following me on Instagram / Twitter/ Facebook.
I really, really, appreciate it.

I'm taking a break from comics/streaming but I'll be back next week. In the meantime I'm working on a complete overhaul of the store, fixing and updating my streaming overlay, as well as some other things that need refreshing and touching up, so that we can start 2020 with fresh new eyes.
… 2020 vision.

Gregor