Christmas Cards!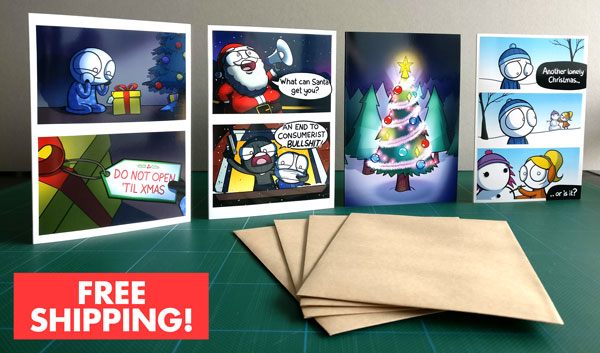 I'm all for electronic alternatives for everything, but let's be honest.. eCards are terrible. Nothing has replaced the real life greeting card.
However I've taken it one step further by having a print on the outside AND ON THE INSIDE. And don't worry, there's still a blank side inside for you to write to your friend/family/pet/self.
I have a limited supply so get your order in now before I run out!