BACKSTAGE!
Just wanted to mention my new Patreon design I did a lil while ago! Join me BACKSTAGE to check out all the stuff happening behind the curtain.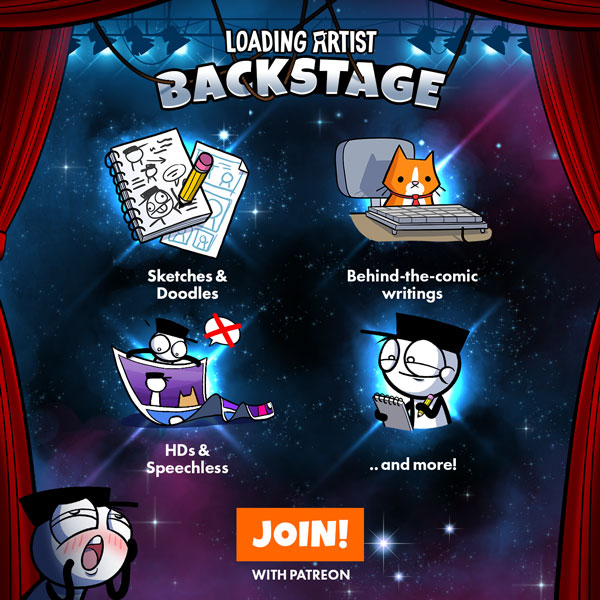 You can read about the different rewards on my Patreon page, but to summarize:
If the creation of comics is interesting to you, definitely consider getting a Backstage Pass.
If you're keen on getting HD and speechless versions (great for wallpapers), check out the Fully Loaded Pass!
And if you'd like yourself immortalized as a character beneath the comic maybe sign up to be a VIP supporter! 
Click here to peek behind the curtain! I'd really appreciate it! 💖