Fanimations
Over the years I've encountered fan-made animations of Loading Artist comics. Here are some that stand out to me!
This one made by EssenceCartoon was just uploaded the other day (which was what made me write this post) which they based on my Heartbroken comic. It's definitely the most ambitious cartoon depiction I've seen yet, and I like how they kept that Playstation lamp detail.
This one by miniestudio was the first fanimation I saw (posted 5 years ago now (oh god, time pls)). I still love the way they animated that bowl. Based on my Breakfast Cereal comic.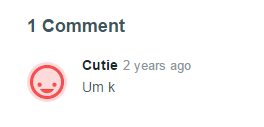 The people just weren't ready, miniestudio.
This one kinda freaks me out. Based on my Red Apple comic.
These next ones aren't really animations (they're dubs), but I like these two and I feel they deserve a special mention.
Based on my Out of Control comic.
Based on my Pet Rock comic.