Scream Stream
Now that the drawing stream is running smoothly with the new overlay, it's time to start GAMING again!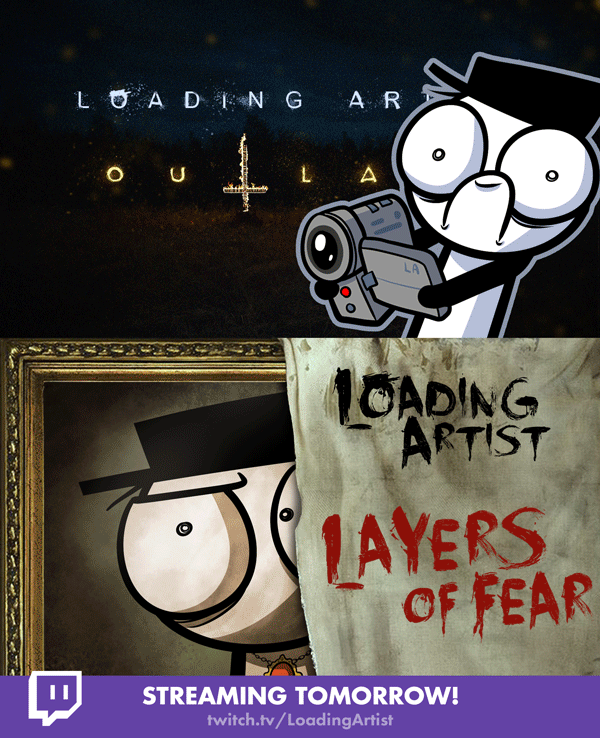 Join me on Twitch tomorrow as we return to the nightmare and play the new demo of the long awaited sequel: Outlast 2 (Outlast II?). The first Outlast was one of the best games I streamed last year, so I'm very excited terrified to see what this little demo has waiting for me.
If my little heart is still beating after that I'll jump straight into another horror game (hey it's October!) called Layers of Fear. I don't know much about it other than it's about an artist who goes insane. MAY AS WELL JUST BE MY COMIC STREAM AMIRITE HA HA.
I've also updated my schedule to be based on New Zealand time (for I am in New Zealand). This saves me a ton of headaches trying to figure out daylight savings for everyone, so now you're on MY time. Clicking the image below will take you to my new Speq calendar which will tell you when I'm streaming in YOUR time zone!
See you tomorrow!