Shirts Update and Sale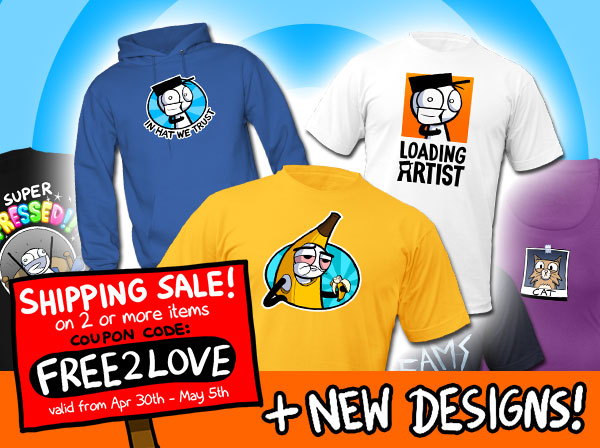 There are new shirt designs up in the store! And if that wasn't enough, save on shipping with the 'FREE2LOVE' sale! Valid until May 5th which is pretty close, so make this your top priority and worry about your job/family/pet(s) later.
Specifically the shipping sale means free shipping with 2 or more items (and heavily discounted shipping for international orders).