Full Time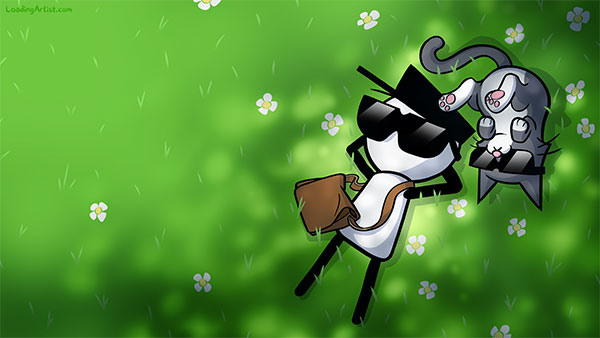 Loading Artist is now my full time job!
I'm currently writing this post whilst sitting in a café..! JUST LIKE I'VE ALWAYS FANTASIZED ABOUT DOING!
The fantastic support you're showing me by being patrons is what's turned the idea of going full-time from being something I daydreamed about at work, to being my parents waking nightmare: quitting my financially stable day job to dive headfirst into the chaotic world of webcomics.
Like a hot bath, it's taking me a little time to get into it. I'm trying to figure out a routine (via daily schedules and prioritizing) so that I don't succumb to Internet Time. My current goals are sticking to a consistent weekly comic schedule (UH OH TOMORROW ALREADY, WHAT), more standalone pictures, more blog posts, and preparing for Chromacon!
I've made a new wallpaper and Facebook cover to kick things off!
Thanks again! I love you guyz!